Today I show you my first wedding of 2016's season. A very peculiar and singular wedding! Primarily because the groom was in charge of all the planning details, normally it's a bride's task, and secondly because he first approached me 12 days before the wedding date.
A Hindu wedding is beautiful, wonderful, and of an extreme and very laborious complexity. All the details matter, nothing happens by chance and everything has a meaning.
There was a moment on the ceremony stage, in which I stepped on a stone (I was barefoot, one cannot wear shoes) and unwillingly made it roll off the stage... suddenly I realized that the rock had a specific place and a specific meaning... whew! I had to make an effort to remember exactly where it was placed before and put this sacred stone back in the same position!
It's great to make a wedding reportage of this kind. It's in complex weddings like this that one realizes the passion for shooting weddings. I photographed 15 hours in a row with only 2 breaks of 30 minutes each.
In the end, I felt my effort paid off. It was a very beautiful, exciting and truly memorable wedding. I couldn't have wished for a better way to make this season debut!
 
Versão Portuguesa deste texto no final da reportagem fotográfica.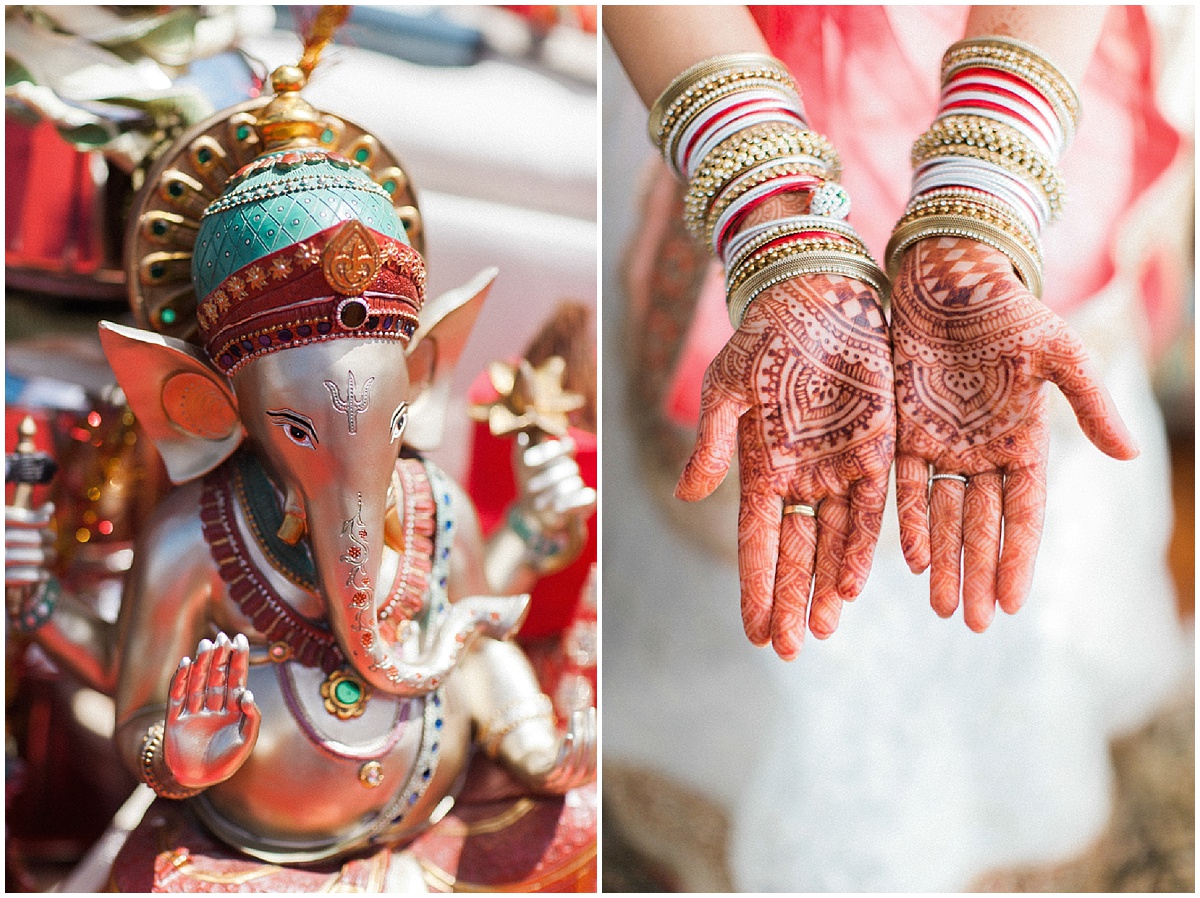 Hoje mostro-vos o meu primeiro casamento da temporada 2016. Um trabalho muito peculiar e atípico!
Em primeiro, quem tratou de todos os pormenores comigo foi o noivo, costumam ser as noivas e, em segundo lugar, porque o primeiro contacto foi 12 dias antes da data do casamento (uau!!).
Um casamento Hindu é lindo, maravilhoso e de uma complexidade extrema e muito trabalhosa. Todos os detalhes interessam, nada se passa ao acaso e tudo tem um significado.

Houve um momento, no palco onde decorria o cerimonial, em que eu pisei uma pedra (eu estava descalça, não se pode estar de sapatos) e, sem querer fi-la rolar para fora do palco... de repente apercebi-me que aquela pedra naquele sítio tinha um significado...ui! Tive de fazer um esforço para me recordar onde estava exatamente para voltar a colocá-la na mesma posição uma vez que era uma pedra sagrada!
É bom fazer um casamento assim. É em casamentos complexos como este que percebemos a paixão pela fotografia de casamentos. Quem corre por gosto não se cansa mesmo! Fotografei 15h seguidas apenas com 2 intervalos de 30m.
No final, todo o meu esforço compensou. Foi muito bonito, verdadeiramente emocionante e feliz.
Não poderia ter desejado melhor forma de abrir a temporada!